YOU CAN LEARN BASIC EMPLOYEE RIGHTS
Your Employee Rights
Knowing or worse yet not knowing your basic employee rights
is crucial to the success, failure and longevity of any career in the workplace.
Hello I'm Yancey, and as an employee, I designed this site to raise awareness, educate and share some of my genuine job experiences with fellow and potential employees.
Since this site is designed with the employee in mind, it is written to be easily understood in plain English. After weeks or months of searching for and reviewing job descriptions online or in the local newspaper,
you find the "perfect" job
.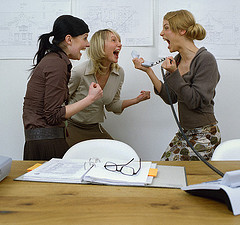 It has everything you want and you can hardly wait for the interview. Now you should patiently ask yourself...
Have I finished my investigation of this job?
Is it truly a good fit for me?
Do I know what to look for?
Do I even know what questions to ask?
You get the job only to find out days, weeks or months later the workplace is a hotbed of
workplace discrimination
,
sexual harassment
, unfair
employee performance reviews
,
workplace bullying
and more aimed right at
YOU!
Now you are in the middle of it and don't have a clue on how to navigate the process of protecting your basic employment rights!
Accepting a position with a company before taking the time to understand where you stand can be disastrous. What is the majority of employers best kept secret?
YOUR BASIC RIGHTS AS AN EMPLOYEE!
Educating yourself before, during and after an employment experience will be
THE
wisest career decision you will ever make.
---
your basic employee rights
---
Avoid the "Job Lob".
This website discloses how to apply successfully on the job the information learned about your basic employment rights. My sincere desire is that you become skilled at what to avoid and enjoy a productive, positive workplace experience.
You win and so does the company. Oh by the way, "job lob" is my jargon for being scammed, cheated, tricked or setup. As they say in those murder mysteries, "I was framed!"
Claim your rights in the workplace from the day you walk in to the day you leave. With the proper knowledge, you will be better equipped to deal with things like…
---
your basic employee rights
---
The employer may own the job don't let the employer own you!
Years ago after making many mistakes in the workplace it became obvious the need to find out what protections we employees have involving issues like...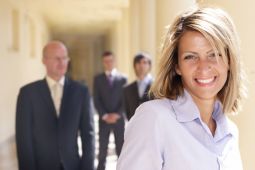 constructive discharge (ugh, sounds like a nasty medical condition)
ADA
FLSA (flsa? sounds like some type of salsa)
Workers Compensation (a personal injury lawyers dream!)
COBRA
These are but a few of the areas that are of paramount importance to anyone who for a paycheck
runs the eight-hour race to someone else's pace.
In the how to of learning my job rights, I have amassed a wealth of on the job documentation and experience gained through trail, tribulation and application in learning to...
understand job descriptions
navigate job interviews (blues)
gracefully get through the first day (dismay on display)
handle the cost of dealing with the boss
deal with problem co-workers (the lurkers!)
recognize the dark side of Human Resource (the force!)
A lot of the information concerning employment rights whether on or off line is stacked in favor of protecting management or the employer's interests.
Are the employees even aware they need to be aware of their workplace rights?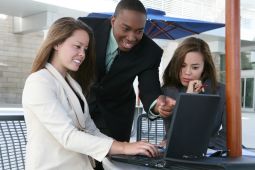 Well I learned and so can you.
It's not rocket science so
please don't consider this site as legal advice. This site is for educational purposes only.


Please review my specific disclaimer
. I hope you will find info on this site helpful if or when you need to consult a legal expert.
I have done my best to put my years of work experience of learning to apply my rights as an employee into these pages.
Get a valuable
FREE
resource when you subscribe to my Basic Employee Rights eNewsletter!
Email:
Name:


Don't worry -- your e-mail address is totally secure.
I promise to use it only to send you Basic Employee Rights eNews!


Please review my Privacy Policy pledge to you
I love sharing my passion for helping employees in the workplace. Remember properly applied knowledge brings wisdom. If you are ready join me on this fascinating journey.
Your job may depend on it.
My new sites provides the
MOST
current changes affecting career seekers and employees. Some employers are constantly working to take away the rights of employees. Follow this link to
EMPLOYEE RIGHTS GUIDE
and
EMPLOYEE WORKPLACE RIGHTS
for the latest employee news you can use!


What matters to me...is to help every employee!