WORKPLACE PRIVACY ISSUES
Employee Privacy
Guidelines regarding workplace privacy issues have become extremely important for both employers and employees.
More and more employees want and expect privacy at work.
Officials who study employee privacy believe that invasion of privacy in the workplace happens more often than expected.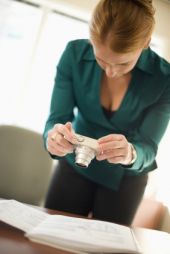 These employee privacy rights workplace intrusions are predicted to increase as time goes on. Hello I'm Yancey and I've worked for the local government in my area for almost twelve years. In that time I have witnessed how focused management has become concerning privacy in the workplace.
Employee Privacy Rights In Workplace
…settings have brought two opposing points of view to the forefront for employers. When dealing with privacy issues in workplace situations, employers are duty bound to maintain an environment that is not hostile to workers. The courts have passed laws concerning…
race
ethnicity
sexual orientation
age
gender
social or economic background
and religion
…that the employer increasingly has to observe and respect.
---
workplace privacy issues
---
Employer Responsibility

Employers are constantly challenged not to violate any of the aforementioned areas of privacy rights in the workplace. Employers are facing increasing legal hot water for the employee misuse of company –owned computer systems. While protecting its customers, investors and workers, employers have to make certain the use of its systems do not cause damage.



Employee Responsibility

Invasion of employee privacy complaints can result when employers seek to enforce the appropriate use of electronic systems policies or violates its own policies.
What are employee privacy rights?
Employees have privacy rights in the workplace in most states. These privacy issues in the workplace pertain to the employee's…
personal belongings, including briefcases or handbags.
telephone conversations and voice mail.
personally addressed e-mail.
personal storage lockers.
personally addressed mail.
Nevertheless, the employee right to privacy is extremely restricted regarding computer, internet, and e-mail use of employer owned systems. Telephone and voice mail are also subject to
monitoring
restrictions by employers.
---
workplace privacy issues
---
Employees should always be treated with respect, dignity, appreciation and not exploitation. Federally protected rights that employers should honor are…
not to misuse employee health or medical information for insurance purposes.
no privacy invasion because the employee works at home.
always inform workers about surveillance.
appropriate drug testing that does states legitimate reason related to performance without prying into the employee's medical history or personal life.
to keep the employee's information confidential.
to get clearly informed consent from employees before gathering information.
Workplace Privacy Issues
One of the biggest problems for employers that has emerged in recent years is employee internet abuse. As an employee I'm always mindful of internet use. There is little or no internet privacy at work. Employers have legitimate reasons to keep an eye on company web surfing, especially when access to sexually explicit websites are not being restricted.



Do you want to help someone you care about understand their privacy rights at work? If so then TELL A FRIEND below.
---
workplace privacy issues
---
Employers are finding themselves on the losing end of hostile work environment and sexual harassment claims as a result of employees accessing pornographic websites on the job. Companies also have the right to protect from theft the intellectual properties that they create.
The (ECPA) Electronic Communications Act of 1986 gives employers the foundation for monitoring workplace communications. Under the Act the communication equipment should be owned by and be a part of the businesses network. The employer is also limited on the amount of information that can be monitored.
Employers and employees are faced with many different types of workplace privacy issues. Companies are within their rights to protect their businesses by appropriate monitoring of employee activities. They are responsible for providing a safe environment for its employees and customers.
However, this doesn't give employers license for abuse. As the workforce's awareness grows, the expectation of employee rights to privacy will be better understood.
My new sites provides the
MOST
current changes affecting career seekers and employees. Some employers are constantly working to take away the rights of employees. Follow this link to
EMPLOYEE RIGHTS GUIDE
,
EMPLOYEE WORKPLACE RIGHTS
and
EMPLOYEE RIGHTS QUESTIONS
for the latest employee news you can use!

What matters to me...is to help my fellow employee!
Return from Workplace Privacy Issues to You can learn basic employee rights