SALARIED EMPLOYEE RIGHTS
Salaried Worker Rights
What are salaried employee rights? Why should the employee care?
My research and experience shows most job seekers and employees still have little or no understanding of their overall basic employee rights!
It's amazing how trusting we employees are when it involves being paid by our employers.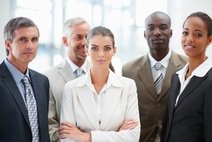 Salaried employees rights means how will compensation or pay be handled. Employees will be classified as a salary employee or an hourly employee. The main distinction is the rights and circumstances are different when it's time to get paid. The following are some areas where a salary worker is treated differently than an hourly worker.
Paid Leave

Salary employees under FMLA (Family Medical Leave Act) who worked a minimum of 1250 hours, more than 12 months for an employer with over 50 employees, are eligible for paid leave. The salary employee has up to 12 weeks of unpaid FMLA leave for self or family related issues. Every employee should learn more on how to use fmla.



Payday

Under salary employee rules the worker has to receive the same amount of pay no matter the number of hours worked. This includes whether paid weekly, bi-weekly or monthly.



Breaks

It's mandatory in many states for employers to provide breaks for employees on salary. However, U.S. Government salaried employee laws don't require businesses to give lunch or other breaks. Employers will typically structure how they provide break time for employees. Many companies make salaried employees work an extra half hour to compensate for unpaid breaks.
There are other issues that affect salaried employee rights. Some of the worst problems businesses and organizations have are how they calculate salary worker rights involving vacation and sick leave.
---
salaried employee rights
---
Salaried employee law
The following are some more potential minefields employees classified as salaried should be aware of;
overtime pay
Discrimination Issues
Disability Issues
Workplace Safety Issues
Employees and job seekers need to have a complete picture of what it means to be designated as hourly or salaried. We should understand the difference between
"exempt"
and
"non-exempt"
classifications for (Fair Labor Standards Act)
FLSA compliance
. As I stated from the beginning there is an alarming number of employees who don't have a clue about how their employment status affects their
compensation
and
benefits
.
Most are unaware of the consequences to their paydays when their employers mishandle the hourly vs salary and exempt vs non-exempt equation. If you are a salaried or hourly employee do you know if you are "exempt or "non exempt"? If not
you could be losing money!
Find out if you are by getting detailed answers from my
exempt workers
page.


My new sites provides the MOST current changes affecting career seekers and employees. Some employers are constantly working to take away the rights of employees. Follow this link to EMPLOYEE RIGHTS GUIDE, EMPLOYEE WORKPLACE RIGHTS and EMPLOYEE RIGHTS QUESTIONS for the latest employee news you can use!



What matters to me...is to help my fellow employee!
Salaried Employee Rights to You can learn basic employee rights