EMPLOYEE BACKGROUND CHECK
Employer Background Check
An employee background check means the employer wants to know the who,what,when,where and why about you. The employee should know why and what they may find! Background checks are performed by investigating personal and business records on an individual. They are done quite frequently and especially applications for jobs having high security, such as…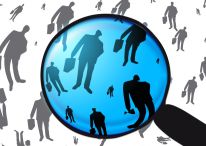 military personnel
certain banking positions
trucking
airline transportation workers
These jobs are some of the most prominent, but are by no means the only ones. Hello Yancey here, and the information shared on these pages is very intriguing to me. In the early 90's I applied for and got a job with a major power utility.
What I didn't expect was how intensive and detailed employer background checks were.
Companies that…
background check employee
…records, may seek to find out everything they can about you.


The initial application was pretty straightforward and standard. Then came several release forms dealing with criminal, legal, financial and even social records! My career to that point was in information technology and yet is today. I must tell you being fingerprinted was no fun at all. I remember thinking and feeling as if I had been violated in some way!


---
employee background check
---
I had no criminal record, so I wasn't concerned about that. It was just the thought that now "big brother" had my fingerprints which took a little getting used to. That was 1990 and I've been employed by the local county government in my area for the last 11 years.
Whatever information is brought to light in a background check will go a long way in determining if we employees are hired , promoted, demoted or fired!
Why Do Employee Background Checks?
The prominence of safety and security concerns in recent years has put more pressure on employees and even volunteers to submit to a background check. Employers want and should know if employees or job seekers are telling the truth. Studies show that upwards of 40% of resumes may be embellished or false.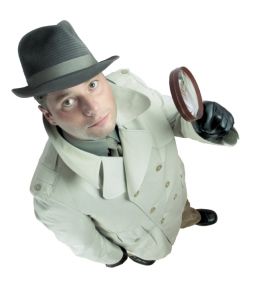 However, a lot of businesses are being careful in screening its potential workforce to ensure that "what they see is what they get". Federal and state laws also make background checks mandatory for certain positions.


Unfortunately as with everything else in society,
employee background checks
… may be used improperly.
Employees and job seekers are afraid that companies can and will dig into their past for reasons other than getting a job. Background checks that could potentially have inappropriate and illegal discrimination, violations of employee privacy rights background checks and of course identity theft would certainly concern me.


---
employee background check
---
Background Check Employee Prescreening
Employees and job seekers are not the only ones subject to more in-depth employee background searches. Company officers, directors and CEOs now see a higher level of scrutiny. The corporate scandals of recent years have contributed greatly to this. Your past is an open book to potential employers when you sign consent or release forms.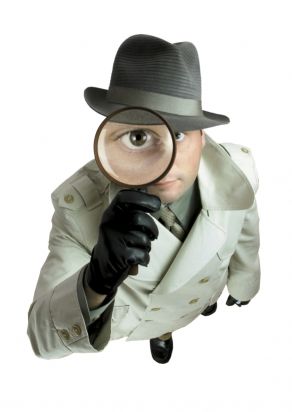 However, the employers must get your permission to conduct employee background investigations on a form other than the job application.


If the employer wants access to your medical records or wants to talk to your neighbors, friends, co-workers or associates, then two additional consent forms are required.



Once you grant your permission(s), employers have wide-ranging liberty to probe into your past and present.
According to the Privacy Rights Clearinghouse, areas of scrutiny consist of:
| | | | | |
| --- | --- | --- | --- | --- |
| Criminal records | Sex offender lists | State licensing records | Character references | Education records |
| Property ownership | Court records | Credit records | Social security number | Past employers |
| Neighbor interviews | Medical records | Vehicle records | Military records | Incarceration records |

I've experienced the ordeal of correcting false and erroneous information with agencies like the credit bureaus. Bad data can also show up in background checks of employee records. Incorrect information on my credit report cost me money.



False data in an employee background check can cost you a job!
---
employee background check
---
Employee Background Check policy
According to Jay Stanley, "What consumers don't realize is that there is a tremendous lack of privacy in our society. Information is gathered and circulated about all of us, and the accuracy rates are very poor. Institutions are built for keeping tabs on people, but there are no checks and balances to ensure that people are treated fairly when information is wrong."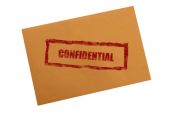 Mr. Stanley is the communications director for the American Civil Liberties Union's Technology and Liberty Project. Some employers gather this data in-house. Others hire outside companies to collect information and then report it to them. These third party organizations are called consumer reporting agencies.


Driving, present employer, education verification, and criminal background checks are the most common. However as previously mentioned…



reference checks
Patriot Act searches
license or credential verification
sex offender registry
credit report searches
…are on the increase. The position being considered should determine what type of background checks the employer will go after. These searches should also be uniform to every employee or potential employee applying for the same job.
---
employee background check
---
Employee Background Search

Speaking of credit report searches, we employees and potential employees do have some protection under the Fair Credit Reporting Act (FCRA). The FCRA considers background checks to be consumer reports.


In some circumstances this may help when we don't get the job because the company saw something it didn't like in our credit report. Remember bad credit or not you could have false information in your report. I make it my business to check my credit report at least twice a year.


The FCRA was intended to improve the confidentiality and accuracy of credit reports. It is enforced by the Federal Trade Commission, (FTC) and state consumer protection agencies. You may dispute and correct negative aspects of your record if you can prove there is a mistake.


There have been standards put in place nationwide by the FCRA regarding background checks. Unfortunately they only apply if an employer hires a consumer-reporting agency to conduct the check. If the employer does the check in-house, it is off the hook from the requirements of this act. Also noted is that jobs paying $75,000 or more are exempt from the FCRA restrictions.


Employment Background Checks
Employers must get written permission from the employee or job applicant to check his/her credit report.
When our employers' use the services of a consumer reporting agency to do a background check on us, they have to abide by FCRA guidelines. The employer needs to…


get the employee or applicant's consent in writing separate from the job application and employee handbook.


inform and certify to the Consumer reporting agency that consent was received by the employer, written notice was given to the employee or applicant and the employers intent to comply with FCRA.


give written notice to the applicant or employee the intent to acquire a consumer report, and if the report is obtained the notice must specifically state this.


give a copy of anticipated adverse action to the employee or applicant, and a "Summary of Your Rights under the Fair Credit Reporting Act" before adverse action. This gives you the chance to challenge and clarify false or partial data in the employee background check.


make available to you a duplicate of the adverse action report, the "Summary of Your Rights under the Fair Credit Reporting Act", a means to contact the consumer reporting agency that provided the report and documentation that the agency did not make the adverse decision nor can explain why it was made.
---
employee background check
---
If the employer or potential employer doesn't abide by the guidelines of FCRA or knowingly and willfully gets your credit report unlawfully, various damages, fines, costs, legal fees and jail time could be in his/her future.
Free Employment Verification
There are services that will provide a…
free employee background check
…for employers ands employees alike. Fundamental information can be discovered by everybody or by businesses that offer a free employee background check for employee records. This basic data will include…
department of Motor Vehicle or driving records
marriage records
social security number authentication
date of birth
…among others.
Free Employment History Search
But free background check searches may not be an appropriate choice when it could mean putting employees or businesses at risk. An in-depth search would be critical in determining an individual's background. there is a lot more great info to be found on my pre employment background check page.


An employee background check is something I intend to stay informed about. With the ever increasing paranoia about security, and the amazing level of false information that's being reported, it makes perfect sense to me. Airport employees background checks are influencing the effectiveness of airport workers.


Nursing home employee background checks are focusing on finding any history of abuse. Airport employee screening is receiving greater attention because of ongoing concerns about terrorism. These are some of the reasons for the increase in employee scrutiny.


---
employee background check
---
Employment Background Check
If you or someone you know works or wants to work in these industries, tell them about these pages. I update this page when necessary. In the days, weeks, months and years ahead an employee background check in pre hiring will erode what little privacy any worker has left regardless the type of business.


I can't afford not to keep an eye on them, can you? Job seekers and employees need to be aware of the proper use of social media. A growing number of employers are now using social media networks to screen job applicants. Balancing an employee background check and employee rights will become more of a challenge as time goes on. Is there anything you've put on your social accounts that may come back sabotage your employment opportunities? Check out my social media background checks page.


My new sites provides the
MOST
current changes affecting career seekers and employees. Some employers are constantly working to take away the rights of employees. Follow this link to
EMPLOYEE RIGHTS GUIDE
,
EMPLOYEE WORKPLACE RIGHTS
and
EMPLOYEE RIGHTS VIDEOS
for the latest employee news you can use!
My
Questions and Answers
page is a great place to learn more about our rights regarding background checks.
What matters to me...is to help my fellow employee!
Return from Employee Background Check to You can learn basic employee rights