WHAT DOES EAP STAND FOR?
What is EAP?
Employees need to know!
What does EAP stand for?
Hello I'm Yancey and like you I work for a living. What does EAP mean?
Employee assistance program.
These programs can also include other services such as employee wellness programs. If you're like me and have a job you need to know about EAP.
Your employer may use one or a combination of these names to describe counseling, health and fitness services for employees and their qualified dependents who may have individual or work place troubles.
Definition of Employee Assistance Program
An employee assistance program provides businesses with the ability to recognize if we as employees are having problems that are negatively impacting our job performance. The EAP provides for well thought-out aid and support for the purpose of restoring us to an acceptable level of work. The employer may hire an outside company that specializes in these types of services. Alternatively it may design its own in house program(s) which may be better suited to its needs and more importantly yours!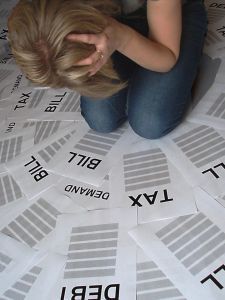 These programs should deal with upsetting job and family issues like...

violence in the workplace
child care concerns
spousal problems
financial pressures
drug and alcohol abuse
stress of elder family care
depression and anxiety
bereavement and stress
mental health concerns
to name a few.
WHAT DOES EAP STAND FOR?
Employee assistance programs regularly help workers deal with whats called
critical incident intervention.
These areas include deaths, suicides, hostages situations, major accidents and natural disasters, including fires, earthquakes, floods, and hurricanes.
---
Employees need to know what does eap stand for concerning any eap costs of services they may have to pay
---
Employee Assistance Program
Before your employer can put into operation an employee assistance program,
it has to find a competent, skilled and experienced employee assistance program service supplier.
There are many EAP provider organizations. The demand for services has grown, and the different types of services have evolved as well. Employee assistance services are provided by thousands of people employed by...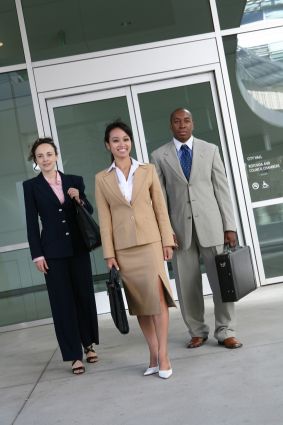 specialized EAP providers
hospital corporations
managed care facilities
mental health organizations
company in-house EAP professionals
other community agencies

...and are represented by membership organizations. There are two associations, the Employee Assistance Society Of North America (EASN) and the Employee Assistance Professionals Association (EAPA) that have certification procedures for EAP companies.


There is also something called the Certified Employee Assistance Professional (CEAP) examination that was generated by the Employee Assistance Certification Commission (EACC). This credential is recognized as the leading authority in the EAP industry.


Is there someone you care about that should know what EAP stands for? If so then TELL A FRIEND about this page below.
WHAT DOES EAP STAND FOR?
As employees we should pay close attention to the fact that there are no national licensing guidelines for EAP providers.
What does that mean for all of us who work for someone else for a living? Simply put, What you see is what you get! For example the goal of EAPs is to help both employees and employers. How that is accomplished happens in two ways...
Single-Issue Programs:

The objective of these programs is to aid only those workers impaired by a particular problem. They generally will not cost your employer very much. The drawback of single-issue programs is the possible negative consequence of you being branded an addict, drunk or weirdo. Managers also lean to look for signs of abuse and not poor work performance. These programs don't offer any prevention which is their biggest limitation.
Broad-Brush Programs:

Just as the name sounds, these programs offer assistance to workers dealing with many types of issues. The biggest advantage of these programs is their early detection and prevention qualities. Unfortunately they are normally more expensive than the single-issue programs.
WHAT DOES EAP STAND FOR?
Eap in the Workplace
Education! The employees need to know.
The majority of employees are not well informed about treatment programs, community agencies, or even self-help groups. You must be informed upfront and seek available services, their benefits and the effectiveness of these programs where you live.
Therefore it is imperative that your company provide simple easy to understand and detailed information about its employee assistance program. For us as employees it can be embarrassing and intimidating to seek or apply for assistance from the company EAP.
WHAT DOES EAP STAND FOR?
There is also an issue of trust, which leads to the question of confidentiality or privacy of the EAP.
---
Employees must have trust in the eap confidentiality of the process
---
Employee Assistance
Employee Assistance Programs are growing in attractiveness to businesses. As another human resource tool it should be designed to help employees in need. Companies who genuinely care for their workforce, and take advantage of these programs realize positive results. When EAPs operate as intended, we employees enjoy…
increased productivity
longevity with the company
less complaints with management
less disciplinary problems
an attitude of being appreciated
...and will recommend these programs to friends and family.
If you work for a small business it may hire an outside company to perform some of its human resource activities such as health insurance, payroll and workers compensation. This practice is commonly called outsourcing and may be less expensive.
Employee Assistance Program Savings are important to a business large or small.
WHAT DOES EAP STAND FOR?
EAPs can mean savings for the employer and benefits for you!
Developing an employee assistance program can be pricey for the employer. They are also considered compensation to the employee. Therefore well-organized and effective control of costs, savings and
eap statistics
of program effectiveness should ensure the best results for all concerned.
WHAT DOES EAP STAND FOR?

The Eap Questions and Answers page is a great place to learn more about EAPs. I"m an employee who took the time to become familiar with Employee Assistance Programs. I now know how to maximize this workplace benefit. If you also work for a living you owe it to yourself to investigate these pages!


My new sites provides the
MOST
current changes affecting career seekers and employees. Some employers are constantly working to take away the rights of employees. Follow this link to
EMPLOYEE RIGHTS GUIDE
and
EMPLOYEE WORKPLACE RIGHTS
for the latest employee news you can use!
The easiest way to find more info on employee assistance programs is to simply enter your search term in the Google search box below.
Custom Search

What matters to me...is to help my fellow employee!
Return from What does eap stand for to You can learn basic employee rights