EMPLOYEE PERFORMANCE REVIEWS
Employee Performance review
...can be a source of terror for the employee. All of my employee performance reviews have been challenging to say the least!



Performance reviews determine either a job well done or the need for improvement.





I remember one review where the supervisor told me "one of your weaknesses is you don't know much about controllers and coaxial cable communications lines."


He was right except for the fact that working with controllers and coaxial cables wasn't in the job description, nor was it discussed in the job interview.


Hello Yancey here and fear of employee reviews used to give me workplace blues! That's when I decided to learn about the review process. Most working adults are routinely subjected to an employee review, also called appraisal or evaluation. Sometimes an employee's opportunity for promotions, raises and maintaining employment depend on how an owner, manager or supervisor evaluates them.


I found out soon after my employment that this particular supervisor had just gotten a promotion into management. Unfortunately he wasn't trained or had the qualifications to be an effective manager. His lack of expertise in employee appraisals made this obvious. For example he would write an adverse memo about an employee declining to climb a high ladder to pull and change specific electrical cabling from the ceiling.


---
employee performance reviews
---
Employee Performance
The employee had no idea or training in this area and it was clearly beyond the scope of his job description. His job description was a computer operator! It also could've posed a safety hazard to the employee and those around him.
My fellow employees here's a tip!
A lot of businesses have little or no expertise in writing employee performance review or conducting an employee performance evaluation.
Writing employee performance as a way of rating workers is also lacking in many company supervisors. Employees who educate themselves in how employee performance appraisals work are more confident about taking them.
The personnel departments are not typically used by managers to help do their employee reviews.
If the employee gets fired the company could find itself in legal hot water because it failed to sufficiently inform the worker about employee appraisals.
My employer should provide me with solid policies and crystal clear written guidelines of what's expected of me in my employment. If not, I'm going to make sure I document every important situation that I get quizzed about. For example, your employer says in your evaluation "John you haven't been doing task 1 since your last evaluation".
---
employee performance reviews
---
Employee Appraisal

The problem is your employer didn't give you notice about task 1 until your evaluation. So you should have read her mind. This situation happened to me, which was an indication of "bad faith intent" on the part of my employer. My employer negatively evaluated me on some job task I was never train for or told about!
If there's no documentation that an employee has been given notice of the quality of their employment experience, the actions of management may be discriminatory. An employee has to be given an opportunity to get their job performance back to a satisfactory level.


Employees should recognize that some managers and supervisors are leery of criticizing them and lean toward giving good employee evaluations for unsatisfactory work. Many employers will leave out written remarks regarding the needed improvement.


If the employee is fired, courts have given weight to the written information versus the "He said She said" disputed verbal dialogue between employers and employees. Courts also frown upon businesses that give negative references to prospective employers when no relevant employee review was documented.


---
employee performance reviews
---
Employee Evaluation
Employee performance reviews should include...
being specific about performance concerns
not being verbal or informal and always written
employees in same jobs are reviewed the same way
not being written subjectively but descriptively
being regularly scheduled beforehand
being complete and to the point
being non discriminatory regarding race, sex, age, religion, ethnicity, etc.
whats expected for a particular position
Employee performance reviews should be well thought out and executed. I'm always striving to stay aware of what my employer wants and expects from me.


Likewise I make it clear to my employer what I expect as well. Performance reviews must be fair in their evaluation process. If not the employer and employees suffer.


Follow this link to learn more about why it is so important to have fair employee performance evaluations.



My new sites provides the
MOST
current changes affecting career seekers and employees. Some employers are constantly working to take away the rights of employees. Follow this link to
EMPLOYEE RIGHTS GUIDE
,
EMPLOYEE WORKPLACE RIGHTS
and
EMPLOYEE RIGHTS VIDEOS
for the latest employee news you can use!

Finding something else on You Can Learn Basic Employee Rights is quick and easy. Just type your search term into the Google box below.
Custom Search
If you work for a company that does employee performance assessment then you should see what a sample employee performance evaluation contains and why.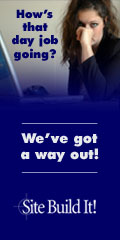 What matters to me...is to help my fellow employee!
Return from Employee Performance Reviews to You Can Learn Basic Employee Rights