EMPLOYEE RIGHTS IN THE WORKPLACE
What is an employee right?
One of the saddest things is someone not knowing their employee rights in the workplace.
I have watched people lose jobs unjustly. It has happened to me as well. Workplace employee rights are important.
That's why my passion is to help my fellow employee.
Hello I'm Yancey and my research and experience agrees with studies that show employees have rights in three basic areas.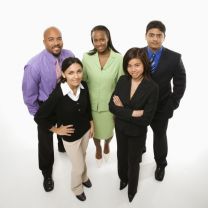 Job security
Right to fair treatment by the employer
Right to fair treatment in the workplace
Job Security
An employee should not just be fired for almost any cause. Anti-discrimination laws and Title VII of the Civil Rights Act of 1964 is being mentioned in the court system regarding employee rights disputes.
Courts have decided that workers can't lose their jobs for…
garnishment of wages
filing complaints of unfair labor practices
whistle-blowing
filing workers' compensation claims
reporting OSHA violations
…and there are legitimate reasons employees can be fired.

These include…
workplace theft
insubordination
verbal abuse
alcohol or drug abuse
violence
false records
sexual harassment
excessive tardiness or absenteeism
inability to perform the job
---
employee rights in the workplace
---
Right to fair treatment by employer
Employers should respect the employees'
workplace privacy
and give constructive advice on any problems that may hinder satisfactory job performance.
Right to fair treatment in the workplace
Employees being treated fairly and with mutual respect from co-workers is often overlooked or outright ignored by Employers. When hired by my present employer (local government) over ten years ago, management assigned a co-worker to train me.
For the next three months every time I asked the individual for assistance he ignored me as if I didn't exist. The only time he would acknowledge I was there was when he saw an opportunity to make me look incompetent. I later learned the employee was upset about a promotion he was passed up for.
His attitude toward most of his co-workers including me was rude, uncooperative, disrespectful, insulting and provocative. The use of four-letter curse words aimed at co-workers were a daily occurrence.
The individual would sometimes even curse the supervisor!
I was amazed management tolerated this behavior. The individual is still a co-worker and has since calmed down…some. This phenomenon has become more a part of the employment experience. Follow this link for more info about a
workplace bully.
---
employee rights in the workplace
---
On more than one occasion the employee blatantly refused to perform job duties as instructed by the supervisor. These duties were well within his job description. The last time I checked they called that insubordination. Employers should ensure that all
employees are treated with respect and fairness by co-workers.
Some other fair treatment rights include…
being informed about workplace safety guidelines, hazardous materials or chemicals.
not being sexually harassed.
being giving notice of office or plant closing.
impartial and equal treatment by other employees despite age, sex, national origin, disability, religion or race.
the right to equal pay for same job.
not being retaliated against for filing a claim or complaint.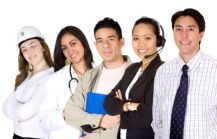 As an employee one of the things thats always fascinated me is the concept of
employment at will
or "at will" employment. Simply put, "at will" means the employee can fire the employer with or without notice for any reason. Our employers can also fire us for "good cause, bad cause, or no cause".
Some exceptions apply, such as if the employer and employee have an
employment contract
. Another exception would be if the employer has engaged in unlawful discrimination, like age, gender or race. Some experts believe that "at will" employment is a really great thing for employees. Many years ago a worker couldn't just quit a job. This was thought to be something like servitude or being an indentured servant.
---
employee rights in the workplace
---
These laws along with some state laws give wide-ranging protections for the welfare of the employee.
Age discrimination in Employment Act (ADEA)--employees over 40
ERISA--employee retirement plans
Plant Closings Laws
Privacy Laws--personnel file access,employee background check,dress codes and drug tests
Americans with Disabilities Act (ADA)
Fair Labor Standards Act--involves hours and wages,payment for completed work and child labor
Older Worker Benefit Protection Act
OSHA-- protection and safety from hazardous materials, also includes violence and smoking
The Equal Pay Act--equal compensation concerning gender
Civil Rights Acts--religion, sex, race and national origin
Unfortunately several of these laws have been "watered down" by various court decisions, over the years. The Civil Rights Act and The Fair Labor Standards Act (FLSA) maintain a level of effectiveness.
Employers have the right under federal guidelines to take flexible action and have suitable control in dealing with employees. The problem for employers is when those actions are discriminatory. Employers also have the burden of proving that the actions taking against and employee was justified if a complaint is filed.
Proving discrimination or that you have been treated differently than your co-workers is always easier when you have two or more people filing a complaint.
Solid documentation
of who, what, when, where and why greatly helps the employee's position. I always review my employers' employee handbook. This gives you the opportunity to compare what the written policy is versus the actual day to day business behavior of management.
---
employee rights in the workplace
---
Emphasize your employee rights in the workplace
The word discrimination suggests unequal treatment. When employees are not being dealt with the same as co-workers it could be
workplace discrimination
owing to age, disability, race, religion, gender, etc.
If your supervisor singles you out to yell at or disrespect this may constitute a hostile work environment. Unfortunately, the burden is on the employee to "exhaust administrative remedies" before seeking a legal resolution.
That means the employee must attempt to remedy the situation by engaging management in writing and conferencing. This can be very discouraging and frustrating if you have an employer who has
"bad faith intent"
toward you. When I need to meet with a manager concerning a work related problem, I always document in writing time, date, people involved, and purpose of the meeting.
Some managers don't like this, which implies an intent of not acting in
"good faith".
You can use pen and paper to provide for yourself and accurate account of what's being said. However, documenting a meeting with management electronically, i.e. a tape recorder can be problematic.
---
employee rights in the workplace
---
This can in fact make a negative situation worse. Most people I know don't like to be recorded. The employer can refuse to allow you to do this. But from my experience pen and paper is fine and certainly less intimidating.
Research shows, employers that love to document, hang themselves most often.
Supervisors and managers that love to create negative memos, emails and other correspondence are dreams come true for employees that don't deserve the adverse action.
A mutually respectful and intelligent conversation with an employer should eliminate most negative circumstances. However, if I'm subordinate to a vindictive and harassing supervisor or owner that might not be possible.
Before I meet with my or any employer I research and document the issues and review them with an objective third party. Over the years I've found that maintaining a calm and professional demeanor is not only best but helps me stay focused on the issues.
---
employee rights in the workplace
---
Know your employee rights in the workplace
I always try to come to a mutual agreement with my employer concerning what occurs after the meeting. I need to know what if anything is going to change. Will things like job duties, job evaluations be different? Will any of what was discussed be passed on to other managers or co-workers? Will any workplace privileges such as email change?
In real estate the word is Location, Location, Location. In the world of the employee rights in the workplace it's
Documentation, Documentation, Documentation!
If it appears your job is going down in flames, collect as many relevant documents as you can. Stockpile any information that justifies your side, such as…
management emails, memos, other correspondence
employer policy
co-worker emails, memos, other correspondence
job descriptions
employee handbooks
---
employee rights in the workplace
---
Stay away from gathering, copying or taking documents that you shouldn't have access to.
You could hurt your position and lose your job. This could also hurt any lawsuit you may file. Employees who are smart working and oh yes, hard working should be appreciated and not exploited. However, educating ourselves to
Employee Rights
in the workplace has never been more important. This is especially true when we face unjust or unlawful
termination.
My new sites provides the
MOST
current changes affecting career seekers and employees. Some employers are constantly working to take away the rights of employees. Follow this link to
EMPLOYEE RIGHTS GUIDE
,
EMPLOYEE WORKPLACE RIGHTS
and
EMPLOYEE RIGHTS VIDEOS
for the latest employee news you can use!


What matters to me...is to help my fellow employee!
Return from Employee Rights In The Workplace to You can learn basic employee rights