PREPARING FOR AN INTERVIEW
Preparing For A Job Interview
Not preparing for an interview is probably the number one mistake most job interviewees make! Job interviewing takes place many times each day.
Preparation for an interview is essential for anyone who wants a job. Hello, I'm Yancey and before learning about preparing for job interviews I made a lot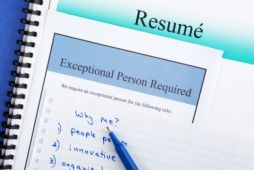 of mistakes during them. The bottom line to success always involves proper preparation for an interview. It tells the employer that you really are serious about getting the job.


As a job applicant you must learn the answers to job interview questions the employer may ask you.


"Why are you the best person for the job?" This is one of many tough interview questions you can expect.

Learn about the most common job interview questions and answers by following this link to my good job interview answers page.
Job Interview Preparation
Preparing for interview questions is critical to your chances of getting the job. Would you like to know one of the most important of all job interview tips?
The interview questions to ask the employer
! This is another major consideration that many job seekers fail to properly plan for. Preparing for job interviews without asking the interviewer questions tells him/her getting the job isn't important.
---
preparing for an interview
---
Interview Questions Preparation

After the job interviewer is finished interrogating you, he/she will usually ask if you have any questions. Now its your turn! You are not just interviewing to get a job, you want to be sure the company and job are right for you. How do you know what questions to ask in the interview?


When preparing for a job interview spend time investigating the business. Learn about the company's history and what it does for the industry. I would be looking at how well it treated its employees with things like salaries, benefits and promotional opportunities.


Try to find out how well the company is doing financially. Do some research with the Chamber of Commerce and the Better Business Bureau. It would be nice to know if the company is going to be around for awhile or if its on the verge of layoffs, being sold or filing bankruptcy.


Stay away from asking job interview questions that have already been provided on the company website or documentation given to you. The interviewer will think you are wasting their time by not being prepared. A job interview is a two way street. Accepting a job without first knowing the questions to ask at interview time can spell disaster for you!

Learn which good interview questions to ask by following this link to my interview questions to ask page.


Is there someone you know that should understand how important preparing for an interview is? If so then TELL A FRIEND about this page below.
---
preparing for an interview
---
Interview Preparation

Mike Petras' Job Interview Blog is a soft place to land for the weary unemployed and frustrated job seeker. Mike shares cutting-edge job search ideas and interview techniques to help you land a job...fast. Knowing the most common interview questions to ask when preparing for an interview is very important when you are job hunting. Here is another job interview tip, know what the interviewer can and cannot ask you!


I am constantly amazed at what people say they are asked in job interviews. However, I was amazed at what I have been asked in interviews. Federal law makes it illegal for the employer to ask specific kinds of questions when conducting job interviews.


Among other things I have a computer programming degree, yet I was asked this question in a job interview. "Would you have a problem mopping floors?" The position I was applying for was in computer systems operations. Hmmm…there was no mention of mopping floors in the job description.


Nor would I consider that question to be covered under "other related duties as required". How is mopping floors related to working with computer software and hardware?!? Now that question may not necessarily be illegal but it was certainly improper. Employers routinely ask improper, sensitive or illegal interview questions.


"What is your nationality?" "Who do you live with?" "Are you a member of XYZ club"? These are just a few of the illegal or improper questions that companies ask job applicants everyday. Most job seekers do not know which questions are legal and which are not. This results in them volunteering information the interviewer should not know. The following is some of the areas these illegal questions pertain to:
Age
Religion
Disability
Race
National origin
Marital/Family Status
Many employers will ask illegal questions because they just do not know any better. A lot of them have not been properly trained in knowing what and what not to ask. Other employers deliberately ask illegal questions for a reason!

Find out why by checking out my illegal interview questions page.


---
preparing for an interview
---
Preparing For Interviews

Preparing for job interviews where you meet the interviewer face to face in an office can be a challenge. Preparing for a telephone interview where you are at home can prove to be more of a challenge!


Employers are using telephone job interviews as a way to weed out applicants and save money. Being prepared for a phone job interview is just as important as being ready for the face to face job interview.


Why? Because doing well in the telephone job interview will likely get you called in for the in person interview. Before you send resumes and applications to companies you should make sure you are ready for the potential telephone interview.


Sometimes employers will schedule telephone interviews. That gives the job seeker an extra advantage by having time to prepare. However, companies also surprise job applicants by calling unexpectedly. Imagine getting a call at 8:30 pm in regards to a resume you sent to ABC Inc. two months ago!


Will you even remember what the position was you applied for? You may have sent many resumes and had several job interviews since then. That telephone job screening call could come at anytime. That is why preparing for a telephone interview is so important. If the phone interviewer is not properly impressed with your answers you probably will not be called in for the face to face interview.


Preparing for an interview that involves a phone call will increase your chances of getting the face to face job interview. Even though you can't predict when an employer will call, you can keep from being surprised by being ready for phone interview questions that could come at anytime!

My phone interview tips page will show you how.


---
preparing for an interview
---
Before the job interview process begins it is critical for high school and college graduates plus employees to learn about creating effective
resumes
that will get them noticed by employers.
Maximize your chances of getting the job by learning all you can about job interviews.
Preparing for an interview also involves being ready for a potential second interview
. Preparing for an interview is important. However, it is also important to educate yourself about making career choices that are right for you. This excellent resource will guide you.
Since most job seekers poorly plan the first interview how many more neglect being ready for second interviews. Those who get called for second job interviews are very close to getting the job! Find what you need to know about second interviews by following this link to
second job interview.
My new sites provides the
MOST
current changes affecting career seekers and employees. Some employers are constantly working to take away the rights of employees. Follow this link to
EMPLOYEE RIGHTS GUIDE
,
EMPLOYEE WORKPLACE RIGHTS
and
EMPLOYEE RIGHTS QUESTIONS
for the latest employee news you can use!

What matters to me...is to help my fellow employee!

Return from Preparing for an interview to You can learn basic employee rights