GENDER DISCRIMINATION IN THE WORKPLACE
Sex Discrimination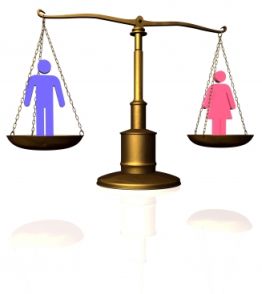 Gender discrimination in the workplace is something no job seeker or employee should have to face. Unfortunately, gender discrimination at work is increasing.
In fact, all forms of workplace discrimination is getting worse. According to the (EEOC) Equal Employment Opportunity Commission, there were 24,896 claims of gender discrimination in the workplace! Who knows how many career seekers and employees who just don't bother to file a complaint.
So what is gender discrimination?
Title VII of the Civil Rights Act 1964 protects individuals from discrimination in employment. This includes gender or sexual discrimination. The EEOC is the federal agency that investigates charges and enforces the law. If you work for an employer that has 15 or more employees, you are eligible for protection under EEOC guidelines.


The EEOC states, "It is unlawful to discriminate against any employee or applicant for employment because of his/her sex in regard to hiring, termination, promotion, compensation, job training, or any other term, condition, or privilege of employment. Title VII also prohibits employment decisions based on stereotypes and assumptions about abilities, traits, or the performance of individuals on the basis of sex. Title VII prohibits both intentional discrimination and neutral job policies that disproportionately exclude individuals on the basis of sex and that are not job related."


I have witnessed and been exposed to discrimination in the workplace. The level of ignorance and arrogance on the part management in dealing with it has always been amazing. I have worked for companies and governments that had and have a culture of blatant discrimination across the board. I have seen gender discrimination become sexual harassment and vice versa. Under Title VII there is a difference between the two and judges have determined that sexual harassment is a type of sex or gender discrimination.


---
gender discrimination in the workplace
---
Sexual Discrimination in the Workplace

Sexual harassment is defined as requests for favors of a sexual nature, physical touching, verbal behavior of a sexual nature and sexual advances that are unwelcome. The conduct is clear or is implied and negatively affects an employee's work environment. It will also interfere with the individual's job performance by creating an offensive and hostile work environment. Follow this link for detailed info on sexual harassment at work.



One of the distinctions between sexual harassment and gender discrimination is the conduct can be illegal based on sex but not "sexual" by nature. For example, a supervisor could consistently refuse to…
hire
promote
provide equal pay
provide benefits or equal benefits as male employees
…for no other reason than the job applicant or employee is a woman. One of the most common forms of gender discrimination involves unequal pay for women.
The (EPA) Equal Pay Act and Title VII prohibit discrimination in compensation and benefits based on sex or gender
. Under the EPA it is mandatory that women and men be compensated equally for work done in the same place. It is not required that the positions be exactly the same. The do however, have to be closely matched.
Two key differences in Title VII and EPA are…

(1)Title VII does not mandate the positions be closely matched by the employee charging gender discrimination in not being paid as much as the employee of opposite sex.

(2)The employee claiming discrimination also does not have to work in the location as the higher compensated worker of different gender. However, to be covered under Title VII the employee has to prove the employer intended to discriminate because of gender.


---
gender discrimination in the workplace
---
Sexuality Discrimination

It is unlawful for employers to provide different benefits for female and male employees. It is illegal for employers to do the following as it relates to company benefits;
Give benefits to husbands of female employees and not give the same to male co-workers.
Give benefits to spouses and families of male employees and give the same to spouses and families of female employees.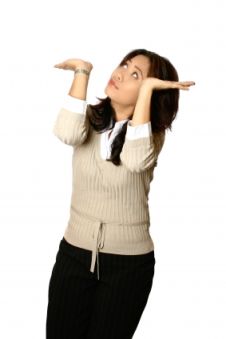 Gender discrimination in the workplace has always historically impacted women. The phrase
"glass ceiling"
has affected women as well as people of diversity in the workplace. It is an invisible "force field" designed to maintain the
"good ole' boy"
network while denying qualified women and other diverse groups from advancing up the corporate ladder.
The attitudes of bias can be based on race, sex, religion, national origin, political affiliation, age, disability, etc. These are the same issues that are the essence of violations of Title VII of the Civil Rights Act of 1964.
Another example of gender discrimination or harassment not being sexual would be a female supervisor consistently making insulting remarks about male coworkers by calling them "dogs" or "studs". Another example would be male managers defaming female workers with comments such as, "cows", "bitches" or "ho's". Employers with 15 or more employees are also subject to the
Pregnancy Discrimination Act
that amended Title VII.
Pregnancy Discrimination
is illegal against women who are pregnant or have pregnancy related medical conditions.
Employees that prove they have been victims of gender discrimination in the workplace have various remedies available to them, which include;
promotions
reinstatement form being fired
damages for pain and suffering
back pay
punitive damages
attorney's fees
court costs
getting hired
There may also be other remedies like the employer being required to put up signs informing the workplace of their rights concerning harassment, discrimination and retaliation.
---
gender discrimination in the workplace
---
When gender discrimination in the workplace is allowed, employers and employees suffer. If you or someone you know believes that gender discrimination has taken place,follow this link for more info on
sex or gender discrimination
. You can then follow this link for info on filing a claim of
gender discrimination
. Seeking guidance from a competent employment law attorney is another positive option.
Before you leave this page please review my specific
disclaimer page
.
My new sites provides the
MOST
current changes affecting career seekers and employees. Some employers are constantly working to take away the rights of employees. Follow this link to
EMPLOYEE RIGHTS GUIDE
,
EMPLOYEE WORKPLACE RIGHTS
and
EMPLOYEE RIGHTS VIDEOS
for the latest employee news you can use!
What matters to me...is to help my fellow employee!
Return from Gender discrimination in the workplace to Workplace discrimination