WHAT IS INTERMITTENT FMLA?
Understanding Intermittent Fmla Leave
Learning what
"intermittent fmla
" is means we need to know what the FMLA or Family Medical Leave Act is. This act was signed into law in 1993 to give employees unpaid time off from work for the birth or adoption of a child and provide care for family members or themselves.
"Eligible"
employees who have worked for a minimum of 12 previous months and 1250 hours are entitled to leave to deal with "
serious health conditions"
involving themselves or "
immediate family members"
.
Being eligible also requires your company to have at least 50 employees who live within 75 miles of where you work. I've always found that part of the FMLA to be strange. I mean why 75 miles and not 25, 50 or 100? Why should how close or far an employee lives from work matter at all? Nevertheless, that's the way it is and what's important for employees is to learn all we can about the Family Medical Leave Act. Follow this link to learn more about what "eligible", "immediate family member" and "serious health condition" means.
How to use fmla.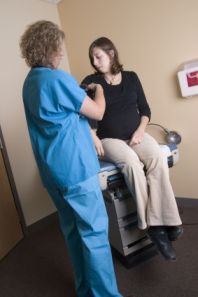 Intermittent fmla means an eligible employee can take leave in an "on" and "off" basis. The employee can also take Fmla leave in a continuous way. The FMLA should begin for an eligible employee who has been absent for more than three consecutive calendar days for a qualified reason.


The following is an example of continuous leave. Yvonne has been a full-time employee who has worked since 2003. Next month she has to have surgery as a result of a serious health condition.


She will also need 4 weeks of physical therapy and recovery time. Yvonne will be off work for this total amount of time and then return full-time. This is regarded as continuous because she will be off work for more than three consecutive calendar days. Yvonne's employer once made aware she has a "serious medical condition" covered under the FMLA, has to provide her with the proper FMLA forms within two business days and start keeping record of her leave time.


---
What is intermittent fmla?
---
Intermittent Fmla Leave
FMLA leave starts immediately for a qualified employee who takes time off on an intermittent basis. This leave begins counting against the employee's 12 FMLA weeks. It doesn't matter whether the worker's entire time off is greater than the corresponding three consecutive calendar days.


Let's take a look at Yvonne's situation from the above example as intermittent FMLA leave. Yvonne has worked for her company 17 months and after surgery requires two weeks of recovery time. She also must have one 2 hour physical therapy session a week for three weeks. Yvonne does not have to specifically ask for the leave. Her manager should determine if she is qualified then provide her all necessary forms. Yvonne should designate in her time keeping record the time used for the therapy sessions.


FMLA leave can also happen when the employee needs to work a reduced schedule. This means you work less hours whether daily or weekly. This also starts immediately adding these hours against your 12 week FMLA leave time. Since we like Yvonne let's use her in this example too. Yvonne has been employed full time (8 hour days) for 7 years. Due to her surgery, her doctor requires her to work four hours daily five days a week for the next 3 weeks after the 2 week recovery time.


Her boss again provides the required FMLA documentation and this reduced schedule is recorded and her normal schedule not worked counts against her overall 12 weeks of FMLA leave. As I mentioned earlier, when the employer learns the employee's need for FMLA leave, notice has to be given to the employee within two business days.


---
What is intermittent fmla?
---
Fmla Notice
The notice given to the employee must be provided at least once at the beginning of the first six month when leave is taken.


Nevertheless, if there are any changes to the requirements of the first notice the employer has to give the employee a second FMLA notice.


The second notification has to mention the first notice and add any changes. The employer must also tell the employee if leave associated with each notice counts against the employee's 12 week FMLA leave.


FMLA regulations allow employers to require employees to use the built up paid vacation leave, personal leave, medical or sick leave, comp leave, etc. to which they are entitled for the otherwise unpaid 12 weeks of FMLA leave, so that the paid and unpaid time run at the same time.


I personally don't like this part the FMLA, however that's a part of the "balance the demands of the workplace with the needs of families… in a manner that accommodates the legitimate interests of employers."


Unfortunately, what employers sometimes interpret as their "legitimate interests" leads to violation of the employee's FMLA rights. There are times when our employers are not required to provide us more than one notice of FMLA at the beginning of the first six months the leave is taken. The following are some examples of how "No notice" pertains to intermittent and reduced work schedule leave. Poor Yvonne's had a hard time of it so let's give her a rest and use Arthur's situation instead.


Arthur gets certification from his spinal specialist that he has to have four hours of rigorous therapy for his back a week for 20 weeks. This is a total of 80 hours and he has 4 weeks of vacation paid leave totaling 160 hours. Arthur's company informed him he would have to use his vacation time or paid leave. He also has his 12 weeks of FMLA unpaid leave.


Arthur's employer uses his paid leave and will count his intermittent leave against what he is entitled to under the FMLA. So when the twenty weeks are used Arthur goes back to work full time. Arthur didn't have anything change in his medical condition and he used two of his 4 weeks of paid leave. Therefore the employer was not obligated to provide another FMLA notice.


---
What is intermittent fmla?
---
Cynthia informs her boss she needs intermittent time off to care for her mother who has Alzheimer's. She provides documentation from her husband's doctor certifying his serious medical condition. Her employer gives notice that it will count the "on" and "off" leave against her FMLA unpaid leave.
For the next three months she misses work at various times. Cynthia has no other changes to her own or her mother's medical situation. Her company isn't required to give additional notice because Cynthia's intermittent leave didn't go over six months. Unfortunately, as with any law that truly helps the employee, courts spurred on by their corporate taskmasters find a way to undo what the law was intended to do.
Decisions by various United States Circuit Courts of Appeal have ruled that employers do not have to give FMLA notice whether intermittent FMLA or not. These rulings also affect who is considered "eligible" under U.S. Department of Labor guidelines. These Circuit Courts are the 2nd, 7th and 11th and have rendered decisions
invalidating FMLA employer notice to employees
. To see if you live within these circuits and are effected by these rulings follow this link to
US Courts
.
Nevertheless, the FMLA is beneficial in protecting "eligible" employees who need time away for qualified serious medical conditions for themselves and immediate family. The employee also has a choice of leave, that being
continuous
,
reduced work schedule
or
intermittent FMLA
. There are new changes the (DOL) Department of Labor instituted to FMLA. This has created many more questions, especially about intermittent fmla. Review the
intermittent fmla leave answers
page.


My new sites provides the MOST current changes affecting career seekers and employees. Some employers are constantly working to take away the rights of employees. Follow this link to EMPLOYEE RIGHTS GUIDE, EMPLOYEE WORKPLACE RIGHTS and EMPLOYEE RIGHTS QUESTIONS for the latest employee news you can use!



What matters to me...is to help my fellow employee!
Return from What is intermittent Fmla to How to use Fmla