FREE LEGAL SERVICES


How To Find Free Legal Aid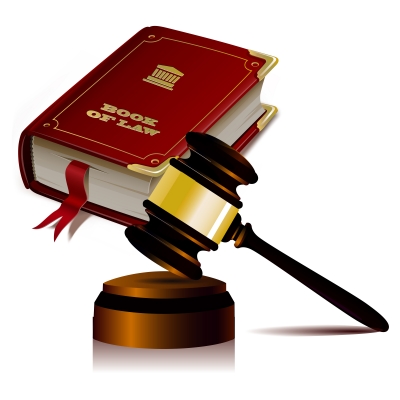 Getting free legal services to sue their employer would surprise most employees and career seekers.
This is the subject of the last installment in my "Learn What To Do If The Employer Is Setting You Up For Termination" series. Yes, it is possible to get free legal assistance in an employment lawsuit. This is possible if the employer used some criminal behavior associated with the adverse employment action against you. Of course, you must be able to provide evidence to prove it. Some of the crimes involved would be...

Embezzlement
Conspiracy
Assault and Battery
Fraud
Forgery

If your boss used any of these as a tool to hurt your employment or terminate you it opens the door for a criminal case. This means you can file a criminal lawsuit against your employer. You've heard me preach over and over how important it is to create and maintain accurate and verifiable documentation. Documentation is one of the MOST powerful weapons employees have to protect their rights.
When you have proof of wrongdoing whether civil or criminal by your employer it makes the case against them much stronger. In a criminal case that evidence would be handled by the police and then the district attorney or prosecutor where you leave. Since the district attorney works for the state or local government the cost of action against your boss is paid by the taxpayers and voters. 

---
Free Legal Services

---

Free Legal Services In Employment

If your evidence of criminal activity such as embezzlement, forgery, assault , etc. is compelling enough the prosecutor will typically ask a judge or grand jury for an indictment charging your employer with a crime. However, as with every other area of society be aware of your local politics. Unfortunately, sometimes the very elected or non elected officials who are privileged to "serve" the community will often "serve" their own or "special" interests.
For example, if the district attorney is reluctant to bring action against the employer that could be a red flag of some "relationship" between the two. I would learn all I could about the "qualifications" of the local district attorney or prosecutor as I would the employment lawyer selected beforehand. Remember, only YOU can determine if this battle is worth fighting. The legal advocate whether criminal or civil advises, guides and makes you aware of your options under the law.
If there is a question about the "motivation" of the prosecutor then an option may be to seek legal assistance at the state level. Again, a thorough investigation along with a legal advocate can help you in that process. Finally, if your evidence is rock solid and the employer is found guilty of a crime associated with your case any subsequent civil or employment suit will be easier to win.
Well, this brings us to the end of my "Learn What To Do If The Employer Is Setting You Up For Termination" series. I hope you found the information of value. I know it's been invaluable to me and others in being aware and understanding how employers operate when they target employees for unjust termination.


---
Free Legal Services
---
Along with this "Free Legal Services For Your Lawsuit" page, my new sites provides the
MOST
current changes affecting career seekers and employees. Also, inside tips and tricks from real world situations.
Some employers are constantly working to take away the rights of employees. Follow this link to EMPLOYEE RIGHTS GUIDE, EMPLOYEE WORKPLACE RIGHTS, EMPLOYEE RIGHTS QUESTIONS and EMPLOYEE RIGHTS VIDEOS for the latest employee news you can use!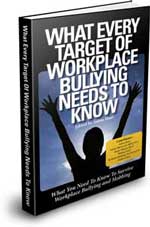 Are You A Target of Workplace Bullying?
Download:What Every Target of Bullied at Work Needs to Know. Learn how To avoid the traps, stop bullies in their tracks and get your life back!
More Information:
OvercomeBullying.org

What matters to me...is to help my fellow employee!
Return from Free Legal Services To HOME