WORKPLACE OBESITY
Obesity in the Workplace
Workplace obesity can no longer be ignored.
Obesity in the workplace has become a discrimination issue
.
Employees and job seekers need to learn how obesity on the job affects the workplace. As an employee I have worked within a variety of jobs and encountered a large diverse group of people.
My name is Yancey and I've also been the victim of being treated differently on the job.
When employees are not treated equitably in the workplace things like morale, productivity, trust and a positive upbeat atmosphere crash and burn. The more traditional issues of discrimination involving...
Age
Race
Disability
Gender
Religion
...have now been joined by workplace obesity bias.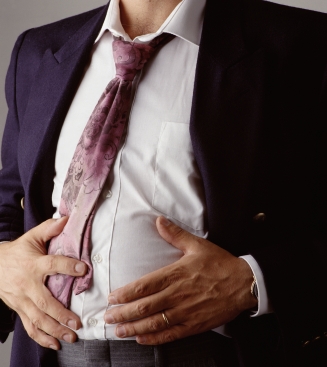 According to the U.S. Department of Health and Human services there are an estimated 129 million obese or overweight Americans. This condition has an economic cost believed to be between $70-118 billion a year! Most of this money is from medical issues associated with obesity workplace costs.
Racial discrimination
the #1 complaint filed every year with the (EEOC) Equal Employment Opportunity Commission is getting competition from workplace weight discrimination for the top spot. According to a Yale University study obesity discrimination in certain situations happens more often than
gender
or
age
discrimination.
---
workplace obesity
---
Obesity on the Job

The (CDC) Center for Disease Control says there was a 74% increase in the number of people believed to be obese from 1991 thru 2001! What is equally alarming is the fantastic increase of those considered to be morbidly obese. But, what is considered obese and morbidly obese?


Obese

Is usually described as being 30-40 pounds overweight

Severely Obese

Is believed to be about 60 pounds overweight

Morbidly Obese

Is the condition of being 100 pounds overweight

Super Obese

A very serious condition of carrying 200+ pounds overweight
What is causing the amazing increase of obesity in workplace settings? Part of the reason is American business is becoming more service oriented than production or manufacturing related. In my own workplace I have witnessed this phenomenon. I have watched new employees especially women come in slim and several months or years later are now obese.
Why?
Because they have become chained to a pc and a cubicle!
Sitting in one place for 90% of an 8 hour or more day is certainly not healthy. As a result, employers are experiencing greater health care costs. One study revealed that three main health issues related to obesity, heart disease, diabetes and arthritis cost companies over
$220 billion
in lost productivity and health care!
A U.S. Surgeon General report states that almost 10% of health care costs are a result of the lack of physical fitness and obesity. As I mentioned earlier women seem to be particularly vulnerable to obesity harassment in the workplace. According to Svetlana Shkolnikova of USA TODAY, "Weight discrimination, especially against women, is increasing in U.S. society and is almost as common as racial discrimination..."
---
workplace obesity
---
Discrimination in Workplace Obesity

In the last 10 years discrimination based on weight has increased almost 70% according to research by the journal Obesity. A study done by the American Medical Association found obesity to be more of a health problem than drinking alcohol and cigarette smoking! Obese people have 30% to 50% more chronic health issues than heavy smokers and drinkers.


A few experts believe an increase in obesity workplace discrimination is due to growing numbers of overweight employees. Others think obesity and workplace discrimination is a result of the health care risks and increased employer health care costs. Unfortunately, there is a rising trend of hostile work environment aimed at obese employees from "normal" weight employees.


Remember I said women are affected most often by workplace discrimination and obesity? If you are an obese female job seeker or employee, you need to know the following statistics from several prominent studies.


53% of obese female employees believe co-workers humiliate, embarrass and insult them.
43% of obese women workers say their employers also treat them this way.
Over 15% of companies said they would not offer jobs to obese women.
Under certain conditions about 44% of employers said they would hire obese women.
Obese women earn less than obese men, with both groups making up to 6% less than "normal" weight employees. Curiously obese white women appear to be earn less than women of diverse groups.
According to the International Journal of Obesity, "such discrimination is common in both
institutional
and
interpersonal situations...
" Institutional discrimination will deal with employment issues like health concerns, demotions, firings and complaints associated with obesity.
---
workplace obesity
---
Workplace Obesity Bias

Interpersonal discrimination will involve hostile work environments, workplacebullying, threats, humiliation and harassment from co-workers because you are "overweight". So how can prevention of workplace obesity be accomplished? Title VII of the Civil Rights Act of 1964 does not cover weight discrimination. The (ADA) Americans with Disabilities Act and the Rehabilitation Act of 1973 provide protection for employees with disabilities.


The majority of cases dealing with weight are employment discrimination cases. A lot of these lawsuits are unsuccessful. This is because there are no clear guidelines for obesity to qualify as a disability and therefore covered under ADA. Employees that are overweight but not morbidly obese are not viewed as disabled. Obese employees are also perceived as being "fat" because they choose to be and so should just deal with the consequences.


Unfortunately, there are no federal laws making obesity discrimination in the workplace illegal. As of this writing, Michigan is the only U.S. state that has laws against weight discrimination. Massachusetts is also working on a proposed law to stop obesity harassment and discrimination too. There are several cities around the country that have weight discrimination laws in place.

They are San Francisco, Santa Cruz and the District of Columbia (DC). Weight discrimination in San Francisco, California is specifically illegal simply because an individual is obese. In Santa Cruz, California it is also illegal to discriminate against a person's height as well as their weight.


---
workplace obesity
---
Obesity Workplace Programs

So what can be done about weight discrimination in the workplace? Ethical employers have two legitimate concerns, avoiding weight discrimination at work claims and the growing obesity workplace cost of health care. The following are some examples that more companies are using;


Promote a healthy workplace environment

Health fairs promoting heart screenings, offering vending snacks with bottled water that are health conscious instead of sugar loaded candy and salt heavy snacks; cooperation with fitness facilities offering discounts for employees; company sponsored sports activities for all employees at various levels of health and fitness.




Initiate a weight loss program

Many employers already offer programs designed for employee wellness. The programs work best when privacy is maintained and they are voluntary. Input from employees in how these programs are implemented increases the likelihood of success.
We as employees are responsible for the lifestyle choices we make involving obesity and the workplace. Likewise, employers can take positive steps to create a healthier environment by contributing to workplace obesity prevention education and funding.
---
workplace obesity
---
Weight Discrimination Lawsuits

Many obese employees may find themselves asking these questions.


What protection do I have against obesity discrimination at work?
Can my employer discriminate against me because I'm obese?
Sadly, as I mentioned before only the state of Michigan has workplace interventions for obesity in the form of laws protecting employees. Employees have won lawsuits when people in protected classes under Title VII of the Civil Rights Act of 1964 were treated differently by weight standards. For example, women in the same job description as white men being held to a different standard because of their obesity but not the men.
The (EEOC) Equal Employment Opportunity Commission along with courts have usually included
"morbid obesity"
as a qualifying disability under the ADA. Therefore, a morbidly obese employee could be protected from discrimination. Under ADA protection an employee could be
"regarded as disabled"
by her company as a result of being obese and therefore protected by the ADA as well.
The (ADAAA) ADA Amendment Act of 2008 became law on September 25, 2008. It broadened the definition of
"disability"
and increased the protections of people with disabilities. This also meant
obesity related
health issues along with obesity may be included as protected. Until more state and federal laws are passed obese employees who face weight discrimination should seek guidance from the EEOC and The ADA. Before you do that it will help to visit my
proving discrimination
page.
My new blog provides the
MOST
current changes affecting career seekers and employees. Some employers are constantly working to take away the rights of employees. Follow this link to
EMPLOYEE RIGHTS GUIDE
for the latest employee news you can use!
What matters to me...is to help my fellow employee!
Return from Workplace obesity to Workplace discrimination