CHOOSE EMPLOYMENT ATTORNEY


Finding An Employee Rights Lawyer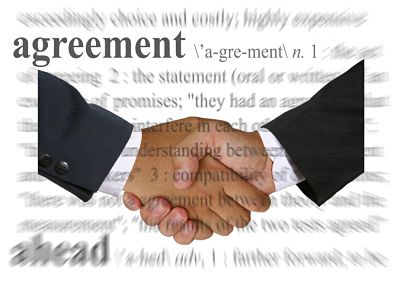 "Choose Employment Attorney" is the subject of this article.
In the last installment of "Learn What To Do If The Employer Is Setting You Up For Termination" series we focused on how employees could best cope with being newly unemployed. We also looked at employees taking the option of resigning and dealing with lay off and termination. Now it's time to really understand the importance of obtaining proper legal counsel.
I can't stress more strenuously how critical it is for career seekers and employees to seek and retain attorneys specializing in employee rights!In other articles and areas of my various employee rights web properties I've chronicled my own professional experiences where the guidance of my attorney was integral to the successful defense of my employee rights. One of if not the BIGGEST mistakes anyone in the workplace can make is to assume he or she can defend their Basic Employee Rights without expert legal guidance!
Awareness and education about employment rights is the starting point of workplace success for every job seeker. However, when the need arises to legitimately fight to protect your workplace rights retaining a trained and experienced legal advocate is an absolute MUST!
That said, the following is the first thing you should look for when selecting an attorney.



---
Choose Employment Attorney

---

Choose Employment Attorney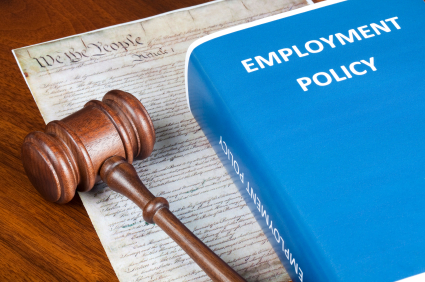 Specialization
When it's time to choose employment attorneys you want a lawyer that has expertise and experience in employment law.
An attorney whose legal training and experience is copyright and patent law wouldn't be a good fit to help you prove gender discrimination. Your local Bar Association should be able to provide the appropriate legal referral for the area of employment you need.


Attorney Background
Next, I would try to find a list of at least three attorneys and review their experience and qualifications. You could ask friends, family, other professionals who may have knowledge of attorneys you are considering to approach about your employment situation. However, I would be very tight lipped about disclosing or discussing seeking legal counsel with co-workers for obvious reasons. A local web search using terms like "(your city) employment lawyers", "(your town) employee rights lawyers" will provide additional insight.


A review of the attorney's website and areas of practice is certainly a good idea in deciding if he or she should be considered for your employment matter. You may even use social media to find out what others are saying about attorneys in your area. However, I would not use my own social media identification or pages. You could have friends or acquaintances make inquiries thru their social media pages with discretion not to attract attention to you.
---
Choose Employment Attorney
---
Making Contact
Once you have your list of lawyers ready the next step is to make contact. Usually a receptionist or paralegal will be the first person you talk to.


The following is extremely important...

KEEP CALM!
STAY FOCUSED!
BE PREPARED!
KEEP TO THE FACTS!
DO NOT EDITORIALIZE!
KEEP EMOTIONS IN CHECK!


No one knows better than yours truly how emotionally charged fighting against employment injustice can be. As human beings we need sympathy and shared outrage at how we've been treated. When recounting or explaining our employment situation the tendency is to get somewhat emotional. You MUST resist this urge.
Take time an practice with friends or family the summation of your employment experience before you actually make contact with a lawyer. See which parts of your story tend to "set you off" and work to downplay the negative emotion.
Every career seeker and employee who beforehand has educated themselves to their Basic Employee Rights will be miles and miles ahead in preparation for this moment. So being emotional can only hurt the impression you give to the contact person. Understand part of this person's job is to "screen" potential clients. If you go into an emotional rant the possibility of retaining legal services from that lawyer may not happen.



---
Choose Employment Attorney
---

Employment Lawyer
The person you talk to initially will get some basic information such as...

Your name
Your contact info
A summation of your employment issue
If you have consulted with another attorney
It's absolutely vital that you be 100% honest when seeking legal representation. If the contact person's initial intake determines your situation may have merit an appointment with be scheduled. At this point I would verify if the initial visit will be free. If not ask what the fee will be. Typically, most initial consultations are no cost. Again, part of the point person's job is to evaluate whether your case has merit or not.
Understand lawyers are very busy people and they measure their time in "billable hours". When you get to meet the attorney make sure you bring any and all documents and evidence you have associated with your potential case. She will ask you questions. Some you expect and don't expect. Again, be HONEST even if the answer appears to make you look bad. If you've done due diligence the attorney you selected will  know exactly what questions to ask in this process.


Remember when you choose employment attorney(s)...

KEEP CALM!
STAY FOCUSED!
BE PREPARED!
KEEP TO THE FACTS!
DO NOT EDITORIALIZE!
KEEP EMOTIONS IN CHECK!


---
Choose Employment Attorney
---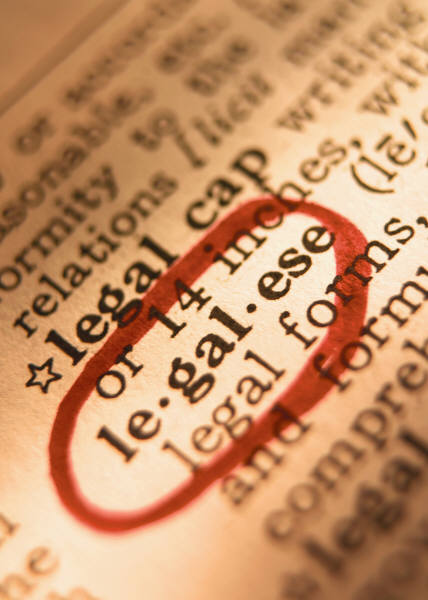 Once the lawyer has finished with the interview he should ask if you have any questions or anything to add. I always tried to make quick
reference notes during the interview so at the end I can fill in info I believe is relevant for the attorney to know. This is also the time for you to interview the attorney. It's very important that you NOT be intimidated because it's going to be YOUR case. The attorney will be your legal advocate and should fight zealously to defend your employment rights.


That's why you should make absolutely sure she is comfortable with you and you are comfortable with her. At a minimum the following are some questions you need to ask the attorney. It's not exhaustive but trust me your attorney will be impressed with your professional awareness of the process.

How long have you been practicing in this field or area of law?
Have you ever handled matters like mine before?
What are the possible outcomes of my case?
What are my alternatives in resolving the matter?
Approximately how long will it take to resolve?
Do you recommend mediation or arbitration?

How will you let me know about what's happening in my case?
What the attack plan - unyielding and aggressive, or seek a settlement?
What are your rates and how often will you bill me?
What is an estimate of the total bill, including expenses and fees?


From my experience and those I've talked to, employment attorneys typically do not work on contingency. However, some will if the case appears to be a "slam dunk" or have great potential for a successful outcome.


---
Choose Employment Attorney
---
If you charge an hourly rate for your services, how will I be billed for portions of an hour?
Will I be billed for email and phone calls to you or your staff?
Is an advance payment or a deposit required at the time that we agree that you will represent me? If so, will the money be held in a trust account?
When will the money be paid to you for your services?
If I terminate the representation before the matter is resolved, what will happen to any money that I advanced that has not been spent on legal services?
Will I be charged for expenses or overhead and, if so, what expenses should I expect and how will you charge me for overhead?
If you charge a contingent fee, what services does the percentage fee cover?
Who else in your law office will work on my case?
Can junior attorneys or paralegals in the office handle some of legal work at a lower rate than what you charge?
Have you had any court trials?
How about jury trials?
Will you be responsible for my matter or will it be assigned to another lawyer or a paralegal?
Who will be my primary contact person with the firm and what is his/her position with the firm?
What is the best way to communicate with you (letter, phone or email)?
How will you inform me of developments in my case?
Will I receive copies of documents, such as correspondence and anything that you file in court, throughout the representation?
If I call you (or email) for information, when can I expect a return phone call (or email)?
Will you or a paralegal call me back?


---
Choose Employment Attorney
---
Do you have a  "AV" Rating By Martindale-Hubbell? 
"Yes" is the only answer you want to hear.  Most people know nothing about "AV" and other high ratings. This is why they are so important. 

According to the 150-year-old independent company named Martindale-Hubbell, an "AV" rating identifies a lawyer and firm as having...

--> very high to preeminent legal ability
--> the highest level of expertise, experience, integrity and overall professional excellence.

This rating is the best a lawyer can get.

What other awards or ratings have you received?
Are you an active member in the local, state and national trial lawyers organizations?
Can you provide me with the names of some former clients who would be willing to share their experiences with me about you and your firm?
What type of cases do you generally handle?
What percentage of your practice is devoted to (the practice area in question)?
Who is your typical client?
Do usually represent the employer or employee?
May I see your retainer fee agreement?


---
Choose Employment Attorney
---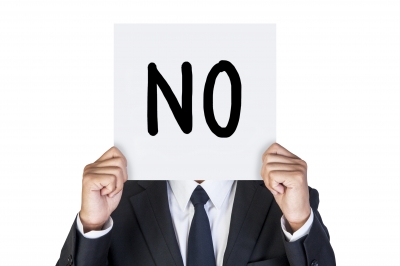 If the attorney is uncomfortable, offers intolerance or protest to any of these legitimate questions it may be time to look at the next lawyer on the list.
You as a potential client have every right to scrutinize the legal advocate you are entrusting with what you have fought so long to preserve. The attorney has a right to determine if your case is viable and worth his time by taking time to scrutinizing the facts.
Your time is just as important in scrutinizing his qualifications. What you are fighting for is your employee rights, your professional reputation and your ability to provide for your family. Once hired your lawyer will typically communicate with the employer about an out of court settlement. If this isn't possible then you are advised of your options.
The most obviously is the filing of a lawsuit with the appropriate court. An attorney has what's called a "fiduciary responsibility". that means to represent you and handle your case the way you want within the law. That's one of the reasons good and consistent communication between both of you is so important. Unfortunately, many employees who seek to file lawsuits have "unrealistic" expectations based on ignorance of their rights and the law.
I know because I was one them. A good legal advocate will also educate and "open the eyes" of the client to the realities of the law and their case. Your attorney should seek to get the maximum settlement for you at the least expense. However, you need to educate yourself about what how much a typical case similar to yours settles for. You don't want to settle for any less than you deserve. Attorneys' know what these cases are worth and therefore agree on the compensation.


You now have a greater understanding on what it means to Choose An Employment Attorney. It can be a challenge and discouraging. However, as with the overall education about Basic Employee Rights, learn as much as you can about employment lawyers BEFORE you need them!


In my next and final installment in this series...

"How To Get Free Legal Services For Your Lawsuit"


---
Choose Employment Attorney
---
Along with this "Choose Employment Attorney" page, my new sites provides the
MOST
current changes affecting career seekers and employees. Also, inside tips and tricks from real world situations.
Some employers are constantly working to take away the rights of employees. Follow this link to EMPLOYEE RIGHTS GUIDE, EMPLOYEE WORKPLACE RIGHTS, EMPLOYEE RIGHTS QUESTIONS and EMPLOYEE RIGHTS VIDEOS for the latest employee news you can use!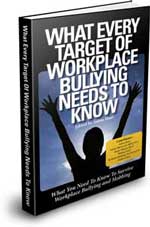 Are You A Target of Workplace Bullying?
Download:
What Every Target of Bullied at Work Needs to Know
. Learn how To avoid the traps, stop bullies in their tracks and get your life back!
More Information:
OvercomeBullying.org

What matters to me...is to help my fellow employee!
Return from Choose Employment Attorney To HOME